Sometimes causes the Schneider UPS (ABL8BBU24200) problems which require a reset of the UPS.
Please go to the SERVICE menu and chose there New Init by pushing the dial button for a couple seconds.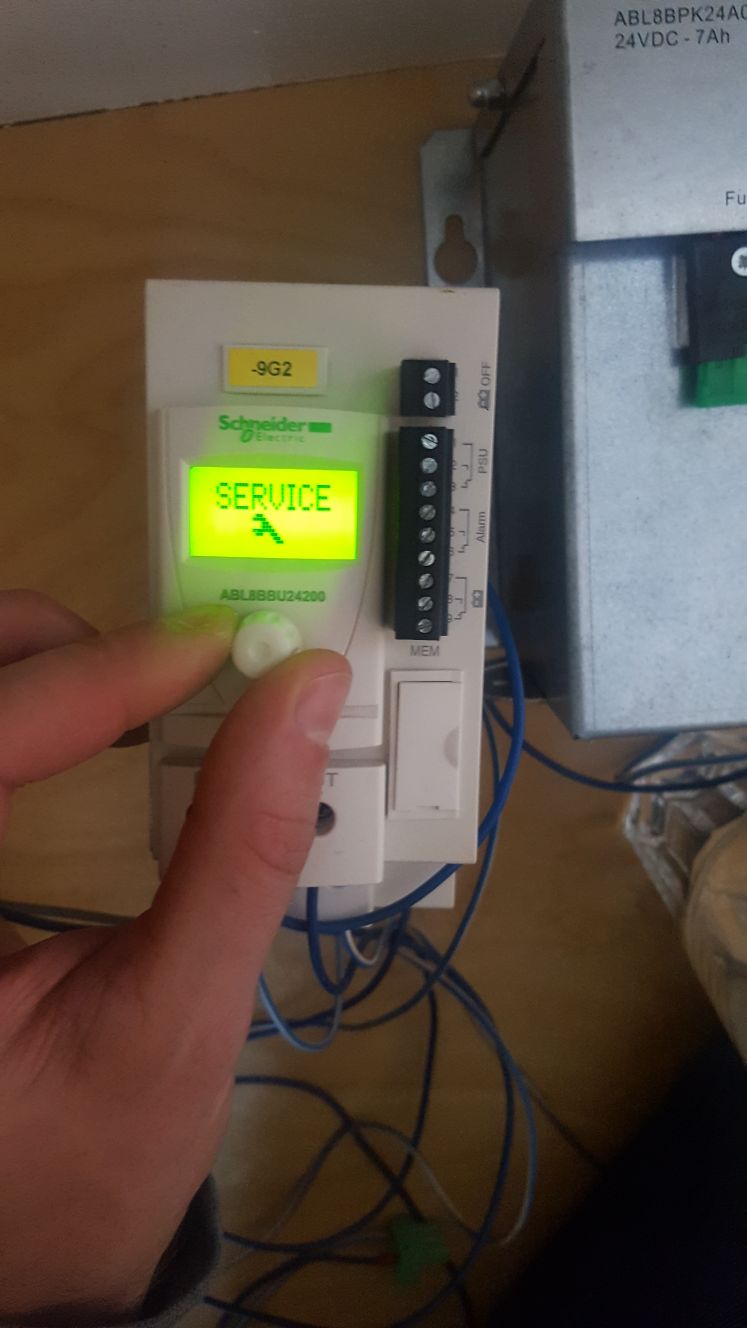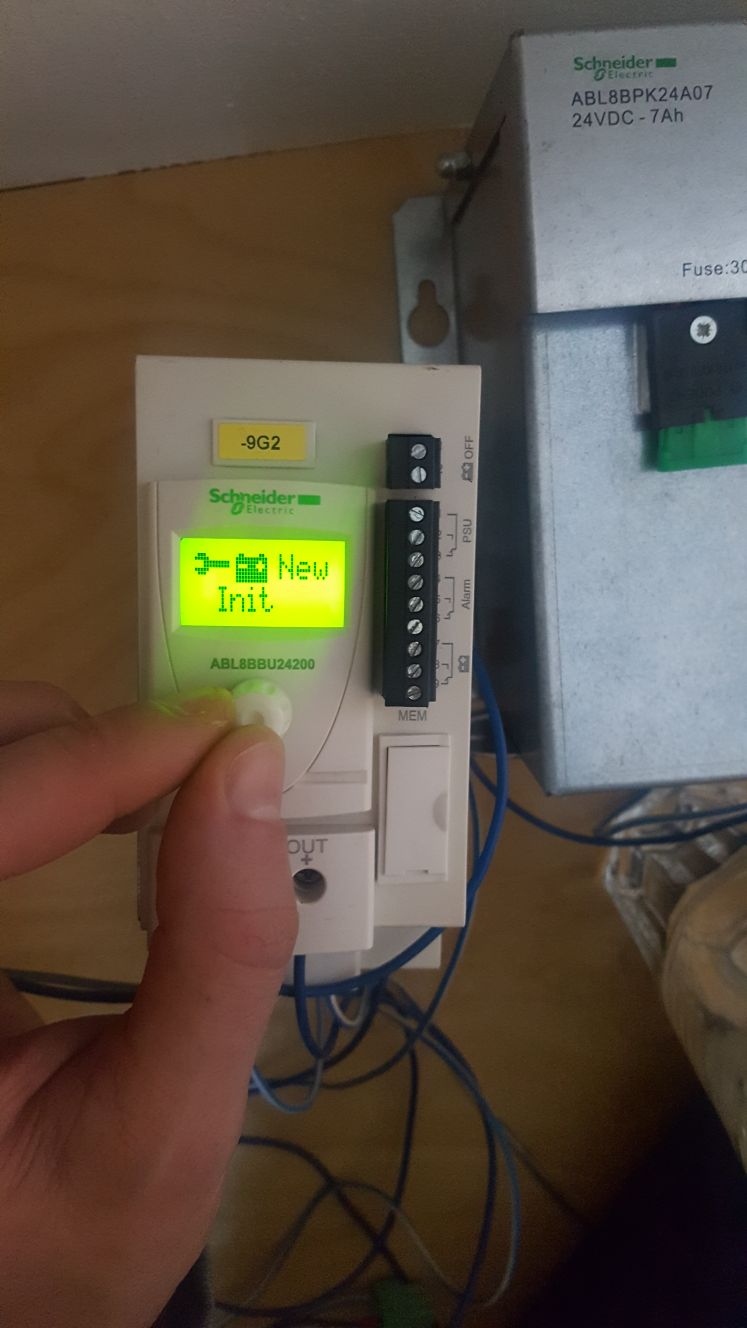 It can take up to 72h for a battery initial charge to get rid of the warning.